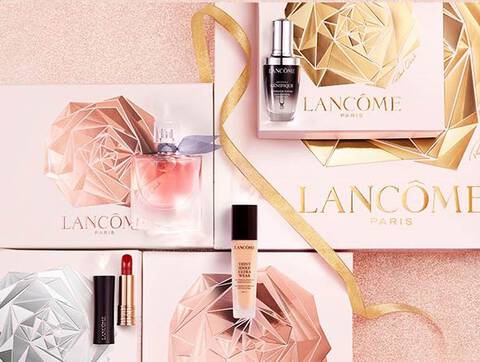 OUR MOST EXTRAORDINARY GIFT
The 2022 Holiday Beauty Box includes 8 Full-Size items in a luxurious gold vanity case created with 100% recycled materials and imprinted with the original Lancôme Orlinski Rose.
Pair one of our best-selling full-size items with the Beauty Box to create an exclusive bundle.
Orlinski x Lancôme
This holiday, the most precious rose adorns your most extraordinary gifts. We've invited French contemporary artist Richard Orlinski to reinterpret our iconic Lancôme rose in three exquisite shade variations: rose gold, gold, & silver.